Spider Marionette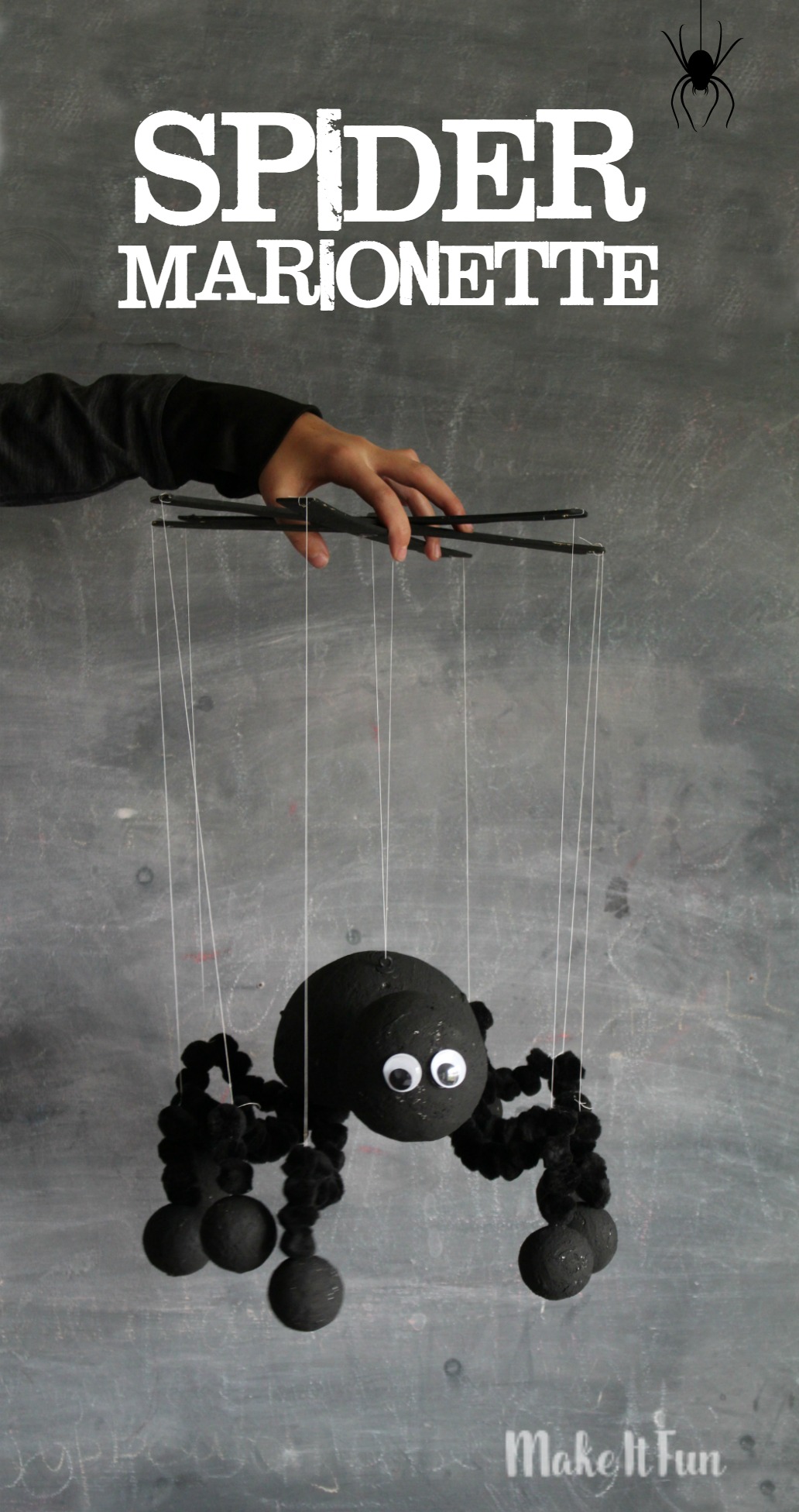 Growing up my dad had a bird marionette.  It was so fun to watch–but I never got to play with it because it would get tangled pretty easily.  So I have always wanted one!  And I finally put my craft skills to good use and made a Halloween Spider one!
My kids had a blast helping me put it together.  And we have done about 10 puppet shows with it (to the point where I think we need to craft up another marionette so our spider can have a friend!).
Supplies needed to make this project:
FloraCraft® Make It: Fun® Foam: (10) Balls (The sizes can vary depending on how big you want your spider…I just made sure my body was the biggest, then a couple sizes down for the head and 8 small size for the feet.)
FloraCraft Smooth Finish®
Black Pom Poms
Needle and Thread
Black Paint
(4) Paint Stirrers
Low-Temp Glue Gun
Googly Eyes
FloraCraft® Make It: Fun® Foam Connectors (or toothpicks)
Instructions:
Start by cutting the large ball in half.  Then, I gave each ball a coat of smooth finish.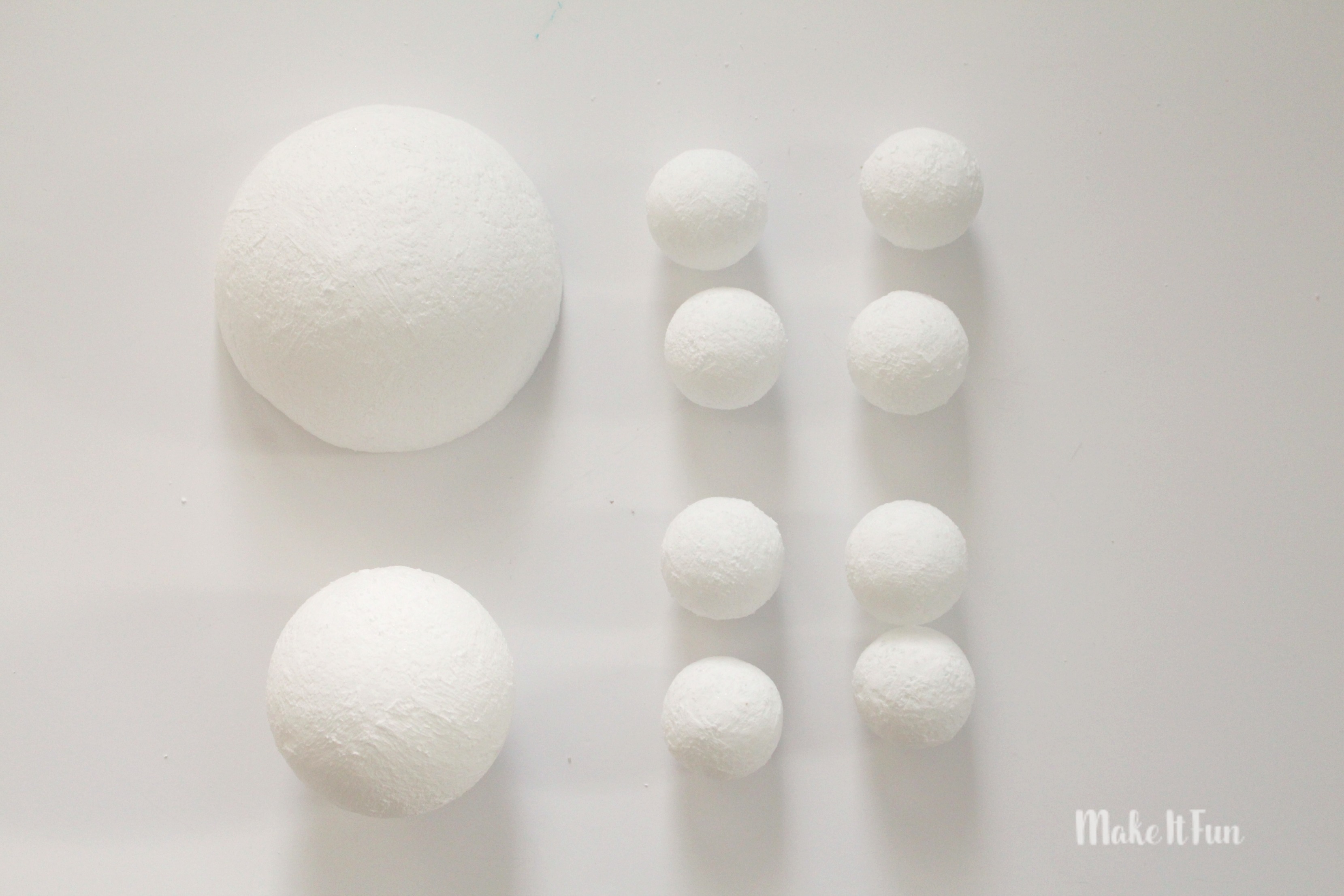 Once dry, you can sand the balls for a smooth finish using sand paper if you wish, otherwise you can jump to painting all of the foam balls black.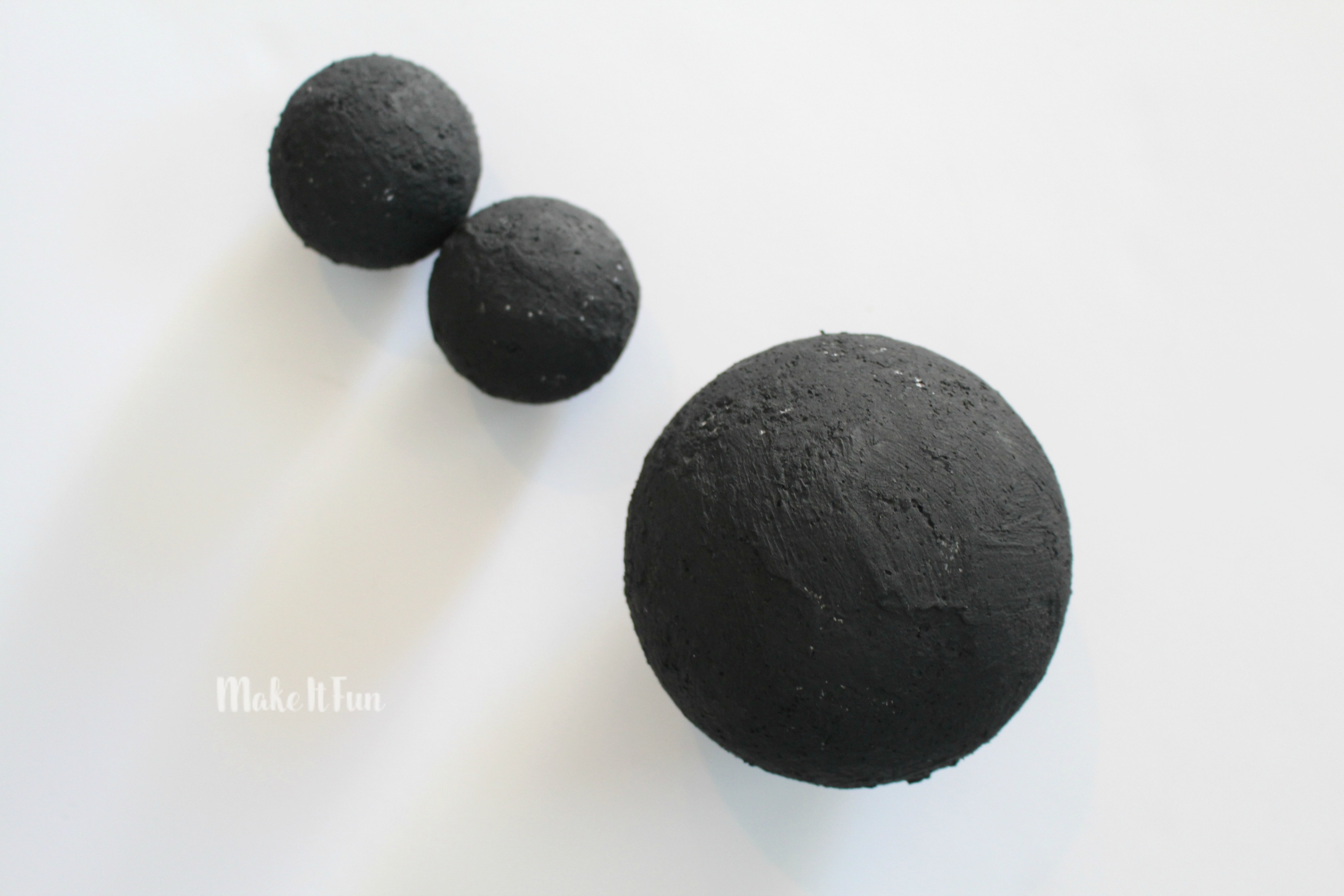 After everything was dry I made the legs!  Thread your needle and run it through the small ball then up through each pom (I used 12 pom poms per leg!).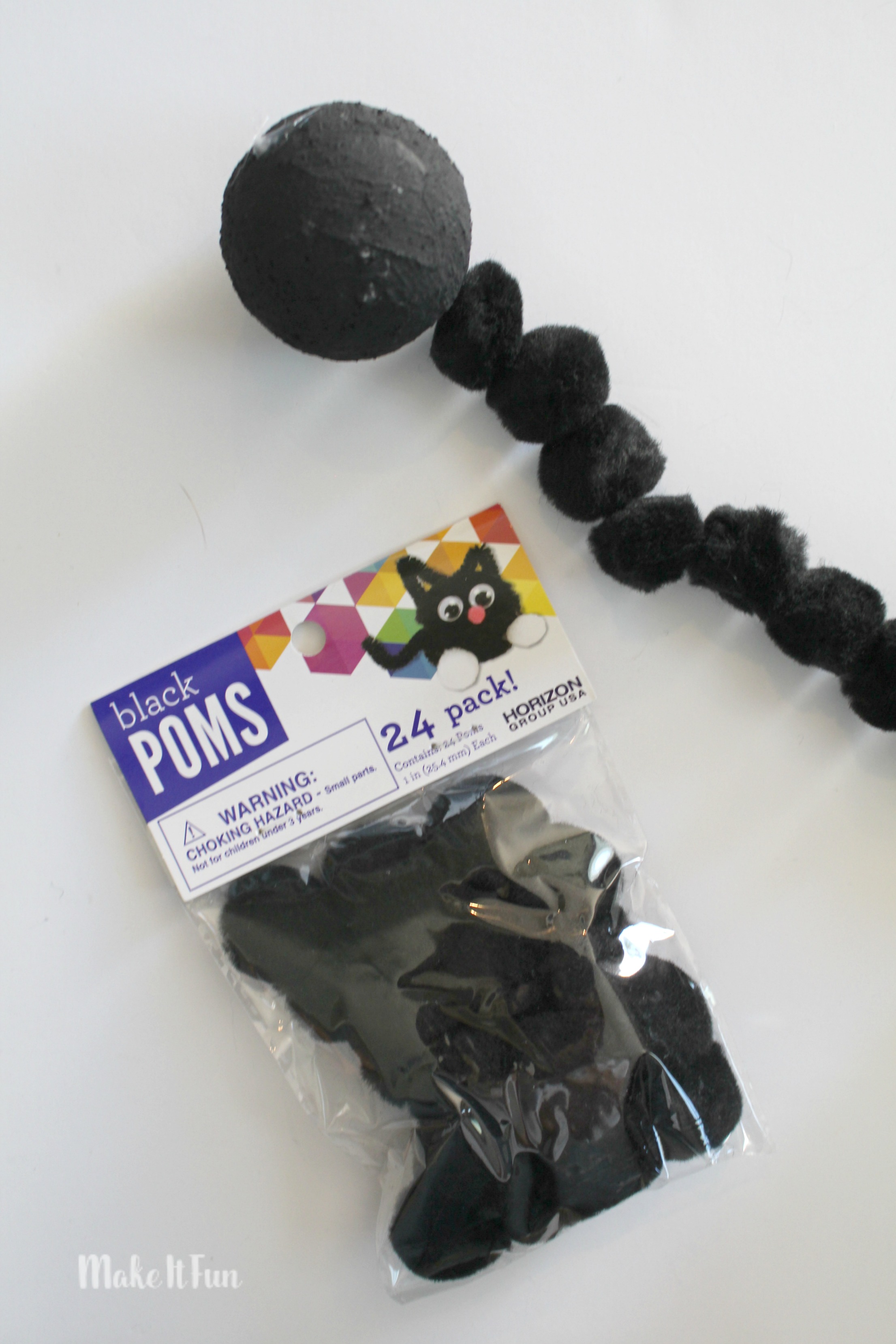 Each leg is attached to the body by bringing the needle up through the bottom of the large half-ball and out the side, spaced with a few inches in between.  I put a little glue over all the tied off threads to secure it and then painted over the glue so it blends in.  Once the legs were attached, I glued the head to the front of the body and added two wiggle eyes to the face.
Once my spider was officially assembled…I needed to add the marionette part! I actually used 4 paint stirrers (painted black) and glued them together to make a star shape.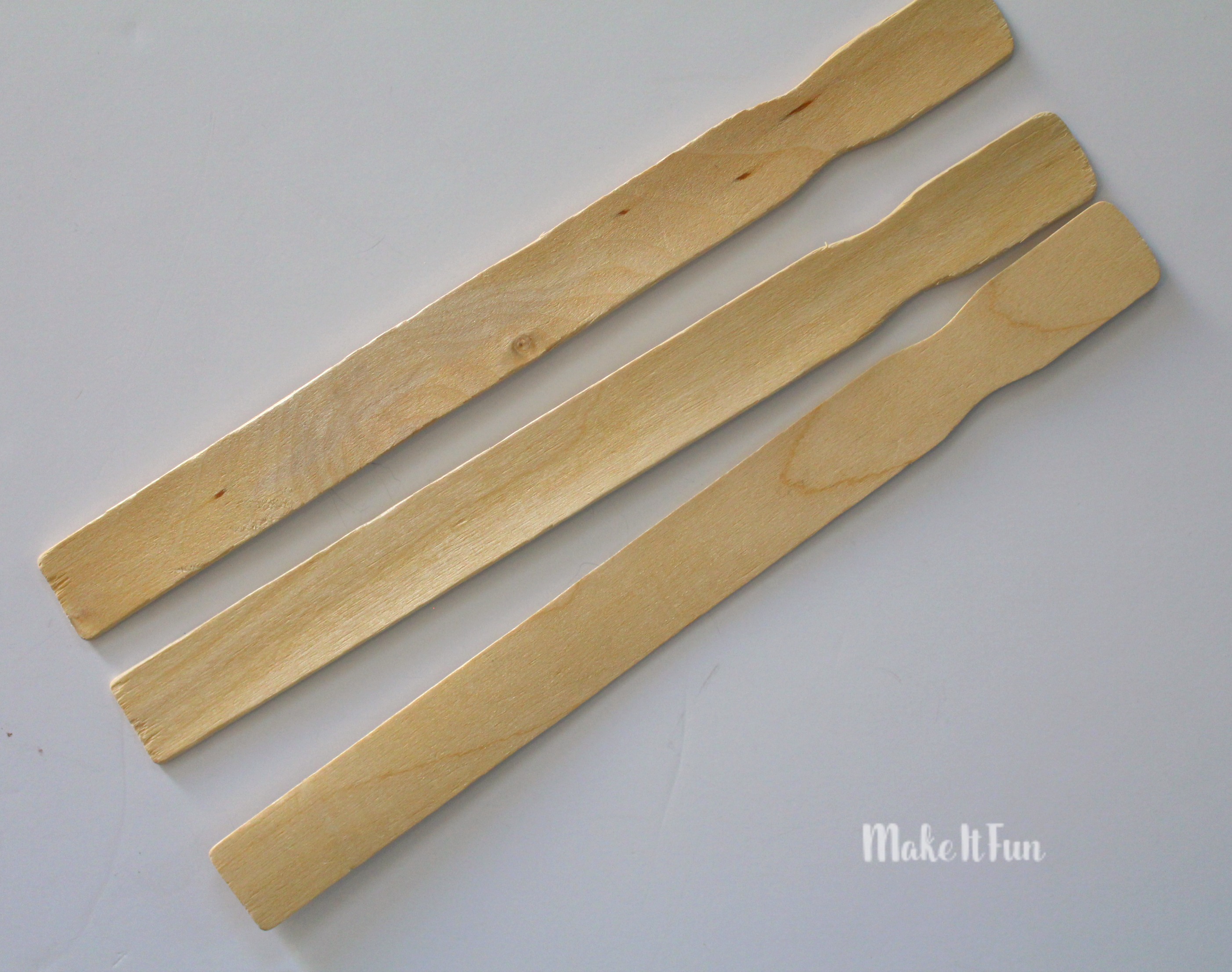 Screw a foam eyelet to the top of the body.  Run a length of string through the eyelet and attach it to the paint stirrers.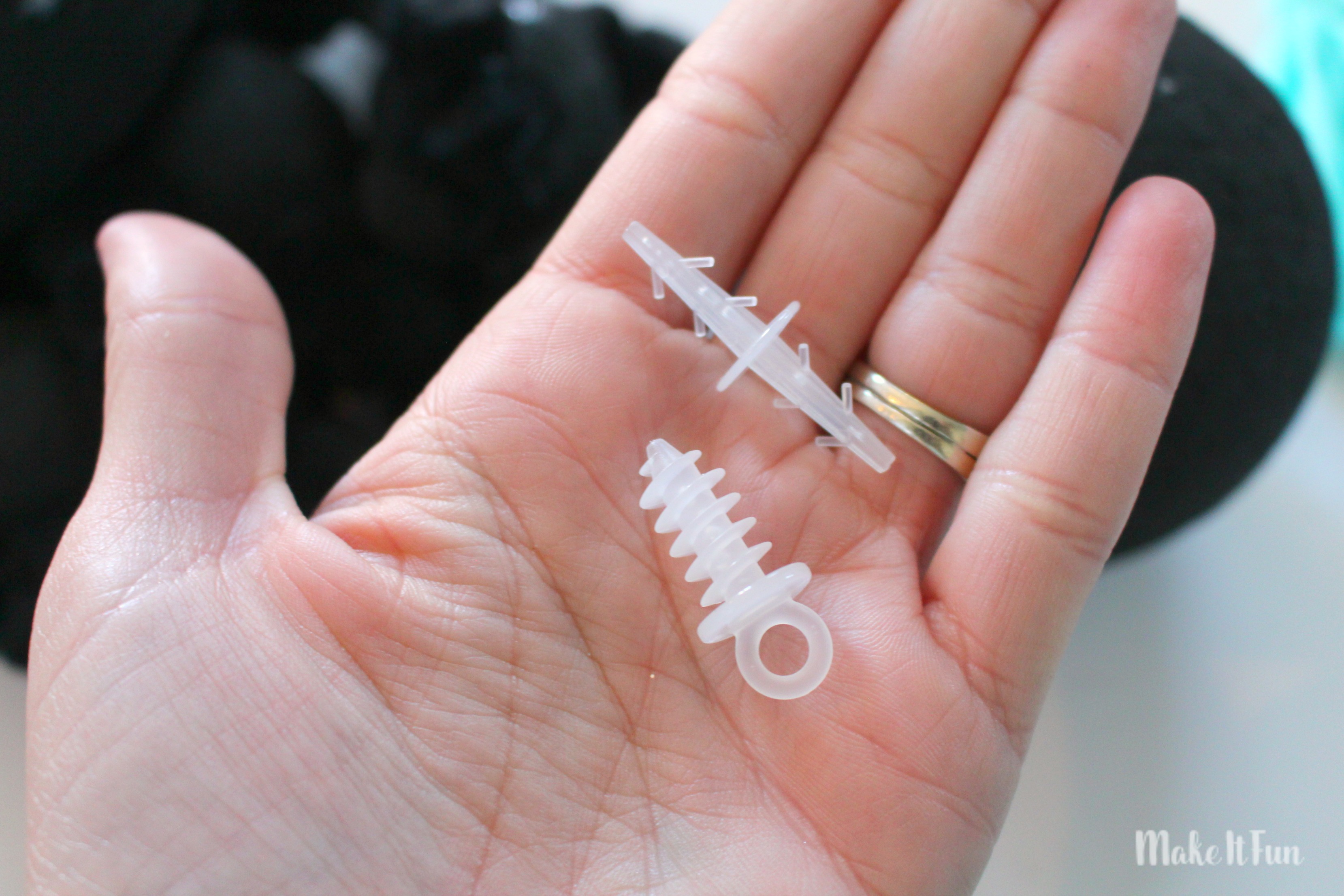 After the spider was hanging down from the center, I tied some thread to the each leg (about 4 poms up) and then tied each leg to an end of a paint stirrer.  (They actually have clear thread, but I couldn't find any local to me. #smalltownproblems.)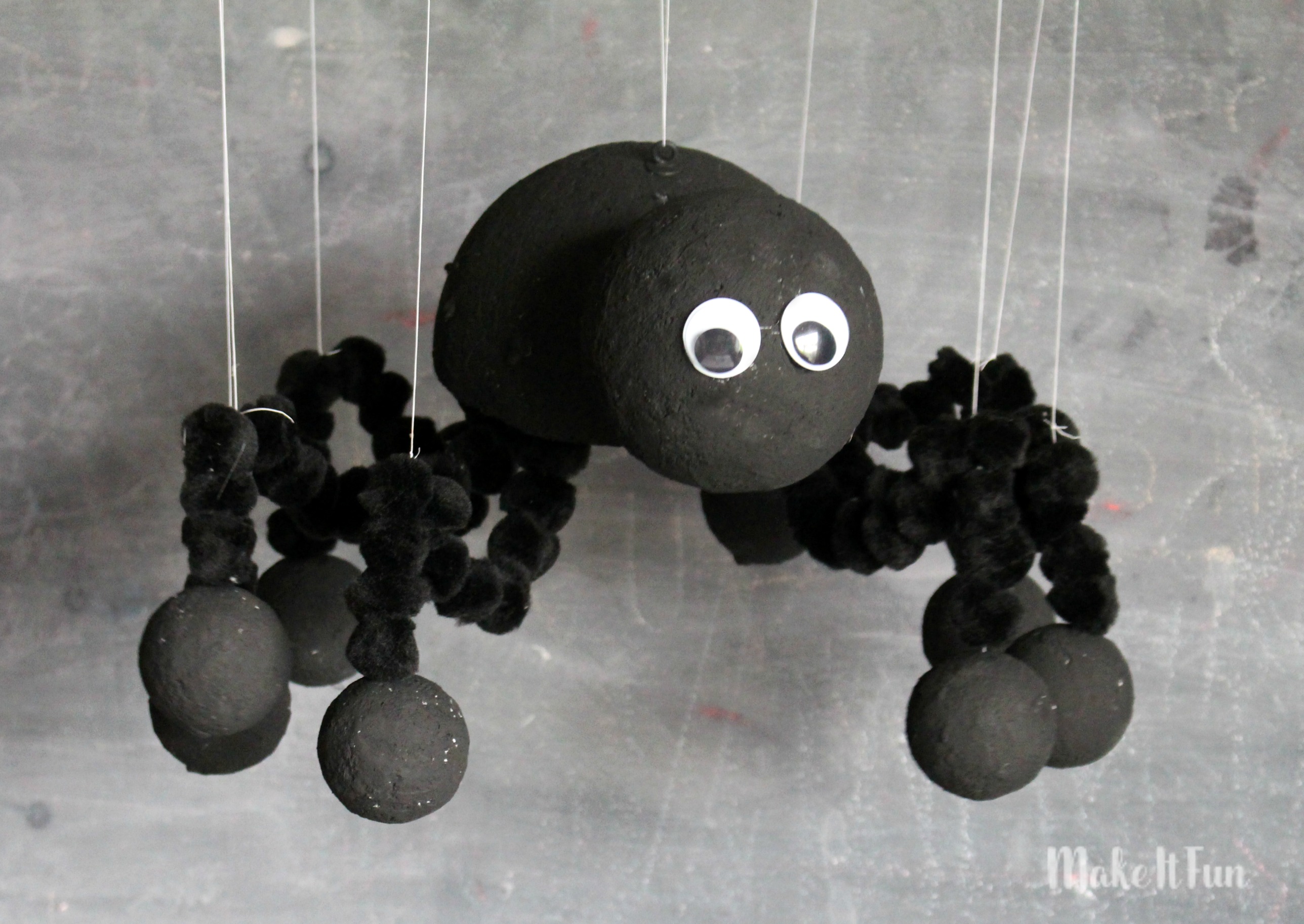 Your fun Spider marionette is ready to be played with!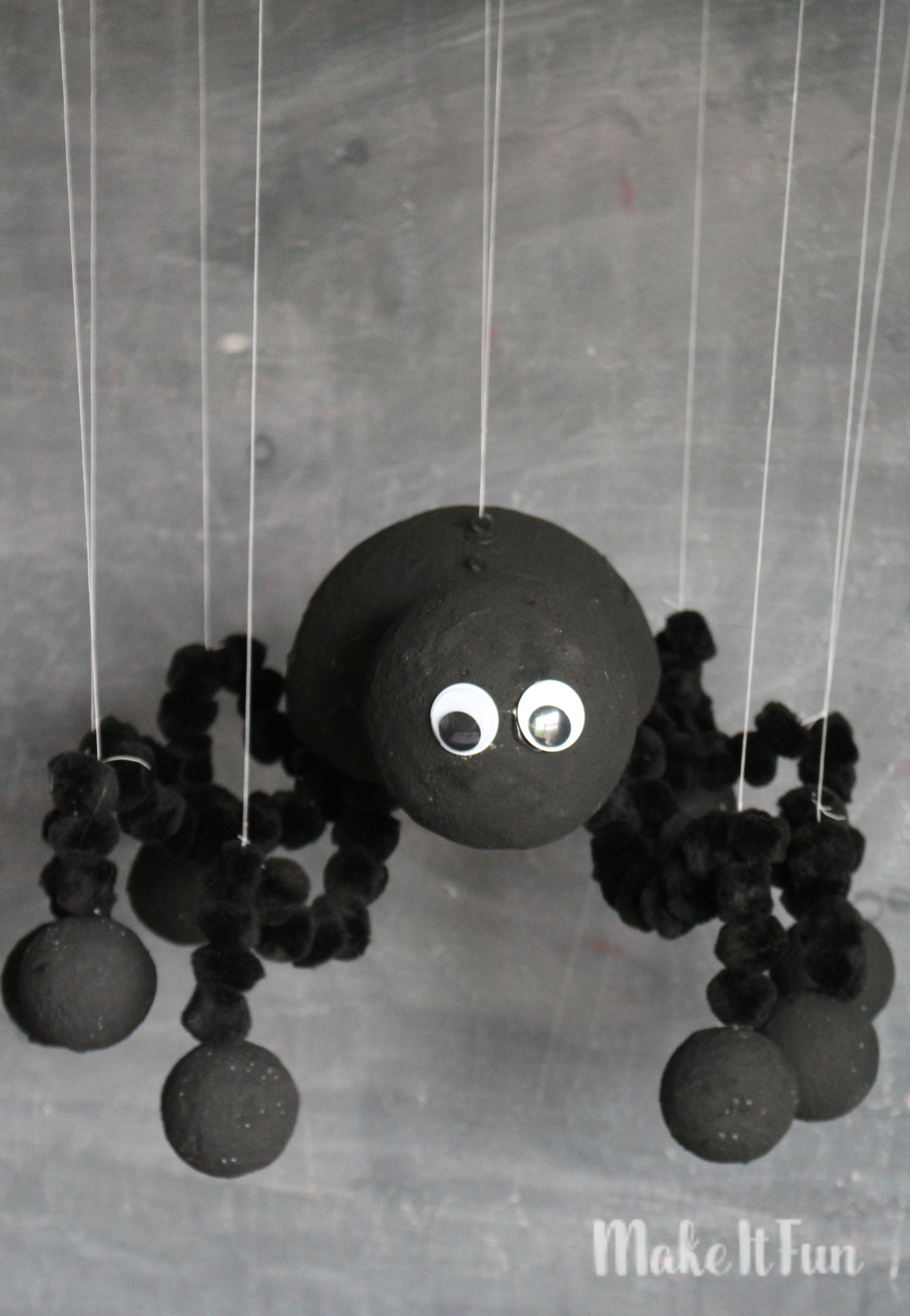 It's kind of creepy watching it walk…but super fun to play with!!!
Happy Crafty Halloween!

https://blog.makeitfuncrafts.com/wp-content/uploads/2016/10/fun-spider-puppet.jpg
1826
2576
Kimbo
http://blog.makeitfuncrafts.com/wp-content/uploads/2016/04/Make_It_Fun_Blog-1.jpg
Kimbo
2016-10-22 09:00:04
2016-10-28 16:32:21
Spider Marionette