DIY Nautical Rope Mirror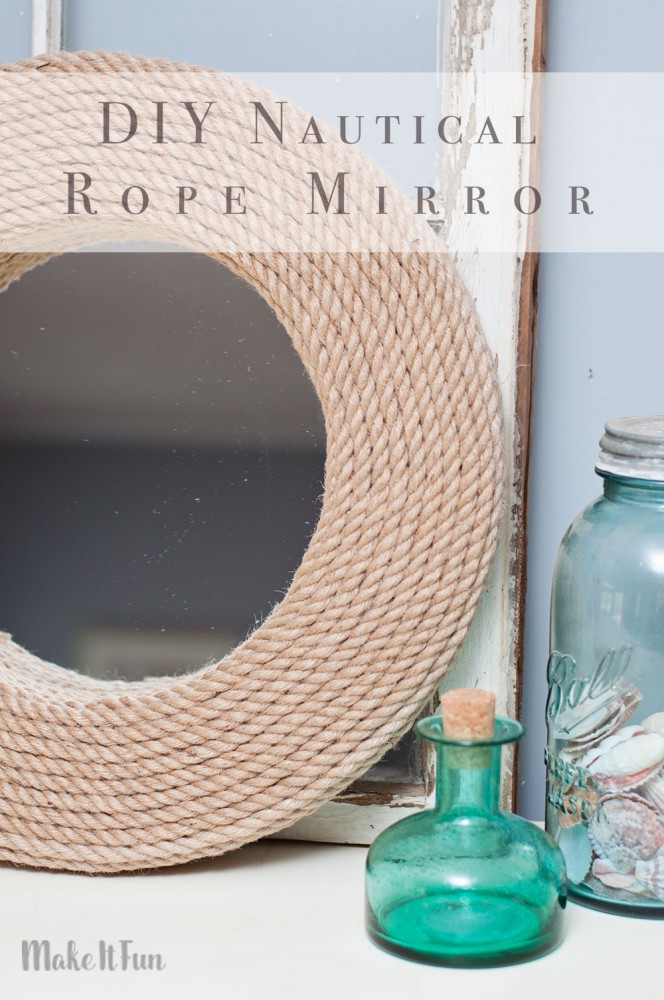 I've been so excited to get started on my new project.  I've had it in mind for awhile now.  A super Simple DIY Nautical Rope Mirror!!
Since I have a more coastal style in my home I wanted to make a cool nautical mirror to match my decor.  I've seen these mirrors in the stores and they can get pretty pricey.  I was looking at one at TJ Maxx and I thought heck, I can make one of these myself for a lot cheaper.  I headed home to look at my wreath stash (I have a TON) to find my perfect size.
Supplies needed to make this project: 
FloraCraft® Make It: Fun® Foam: Wreath (any size)
Rope
Ribbon
Strong Epoxy Glue
Round Mirror (to fit your wreath size)
Low-Temp Glue Gun & Glue
Straight Pins
I found the perfect size wreath for my mirror.  Let's get started!!
Instructions:
I wrapped my wreath in some brown ribbon I found at Dollar Tree.  I used a total of 4 packages of ribbon to cover the wreath.
Next, it's time to add your rope!
I started wrapping the rope from the inside of the wreath and working my way around.  I used some "handy dandy" straight pins to keep the rope in place.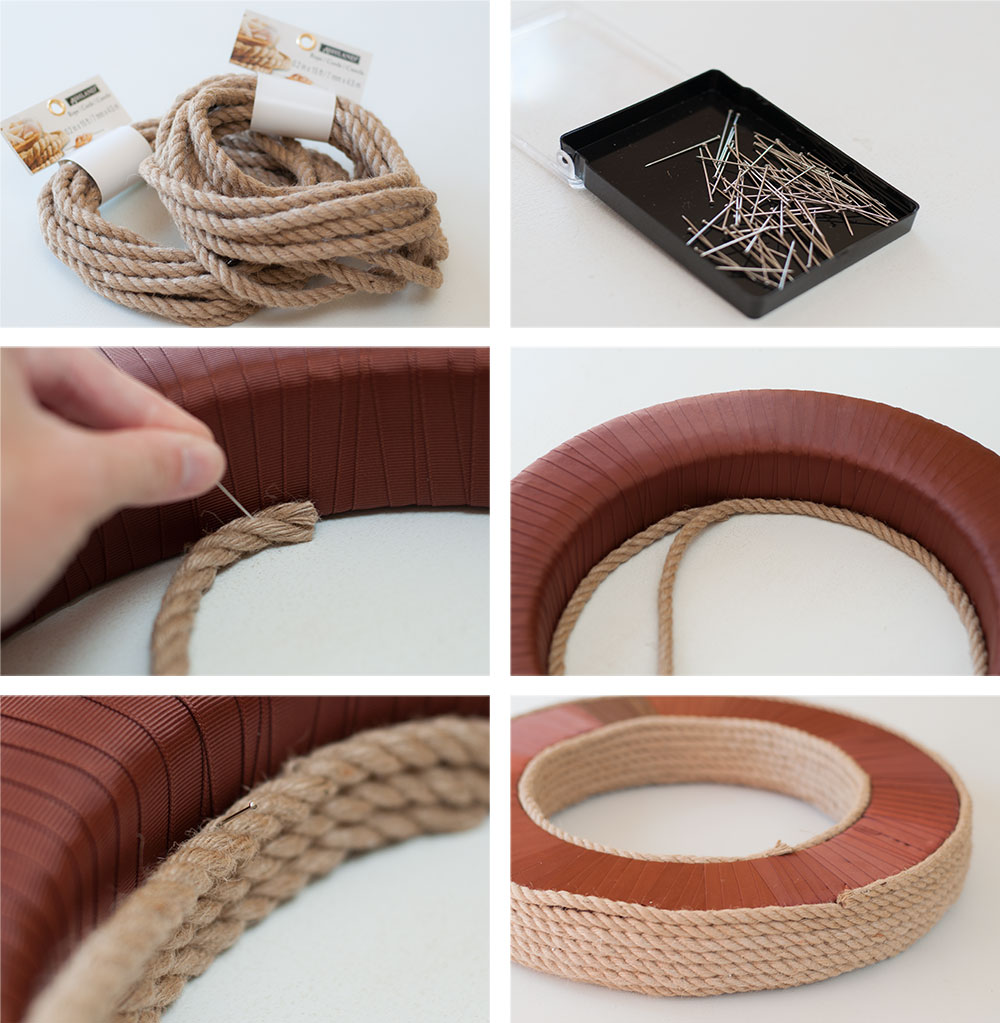 I had to use a total of 4 packages of the rope for this mirror. But it looks so pretty right??!!
Now let's add the mirror.  I found this mirror at my local craft store for around $5.00.  I pulled out some Gorilla epoxy glue I already had and added it to the back of the wreath.  Then I gently put the mirror on top and added some books on top of that.  I let dry for an hour.
For extra security, I went around the edge with some low-temp glue.  I don't think that mirror is going anywhere now!!
Now that I'm finished, I'm ready to display!!  I actually plan on making two more of these and hanging them on the wall with some heavy duty command strips.
So at the end, it was so much cheaper to make this wreath then to go out and buy one.  Even when I make the other two, it will still come out cheaper.  Gotta LOVE a project like that!
Now I have so many other mirror projects like this in mind!!

https://blog.makeitfuncrafts.com/wp-content/uploads/2016/09/DIY-Rope-Mirror-With-Foam-6.jpg
664
1000
Courtney
http://blog.makeitfuncrafts.com/wp-content/uploads/2016/04/Make_It_Fun_Blog-1.jpg
Courtney
2016-09-14 09:00:03
2016-09-12 10:20:04
DIY Nautical Rope Mirror