Make Floam with Slime Ballz – BORAX-FREE Recipe and Video Tutorial!
Chances are you're already very familiar with the phenomenon of DIY slime and floam!  It's amazing…thousands upon thousands of YouTube videos, Pinterest recipes and social shares…all featuring this gooey mixture once made popular in the early 80's (remember that show on Nickelodeon, You Can't Do That On TV??).  Well, it's making its comeback in a BIG way!
Today I'm going to show you how to make your own floam using Slime Ballz.  These are tiny foam balls that you add to your favorite slime recipe (or our tried and true recipe below) that create that fun, popping texture that is so satisfying!
Supplies needed to make this project:
4 oz. White Craft Glue
3 teaspoons Water
8-10 teaspoons Liquid Starch
1/2 pkg. FloraCraft® Slime Ballz
Optional Add-Ins: Gel Food Coloring, Glow-In-The-Dark Acrylic Paint, Glitter
Instructions:Start by pouring 4 ounces of white craft glue into a large container.  You can use clear glue for this too if you wish.
Then add in 3 teaspoons of water and stir until completely combined.
This next part is SUPER important!  ONE teaspoon at a time, add 8-10 teaspoons of liquid starch to the glue/water mixture.  Make sure that you stir the mixture well in between each teaspoon.  By adding one teaspoon at a time, you can control the consistency of your slime.  If it's still too sticky, add just a few drops at a time until you like the consistency.
Knead the slime mixture with your hands until it no longer sticks to your hands.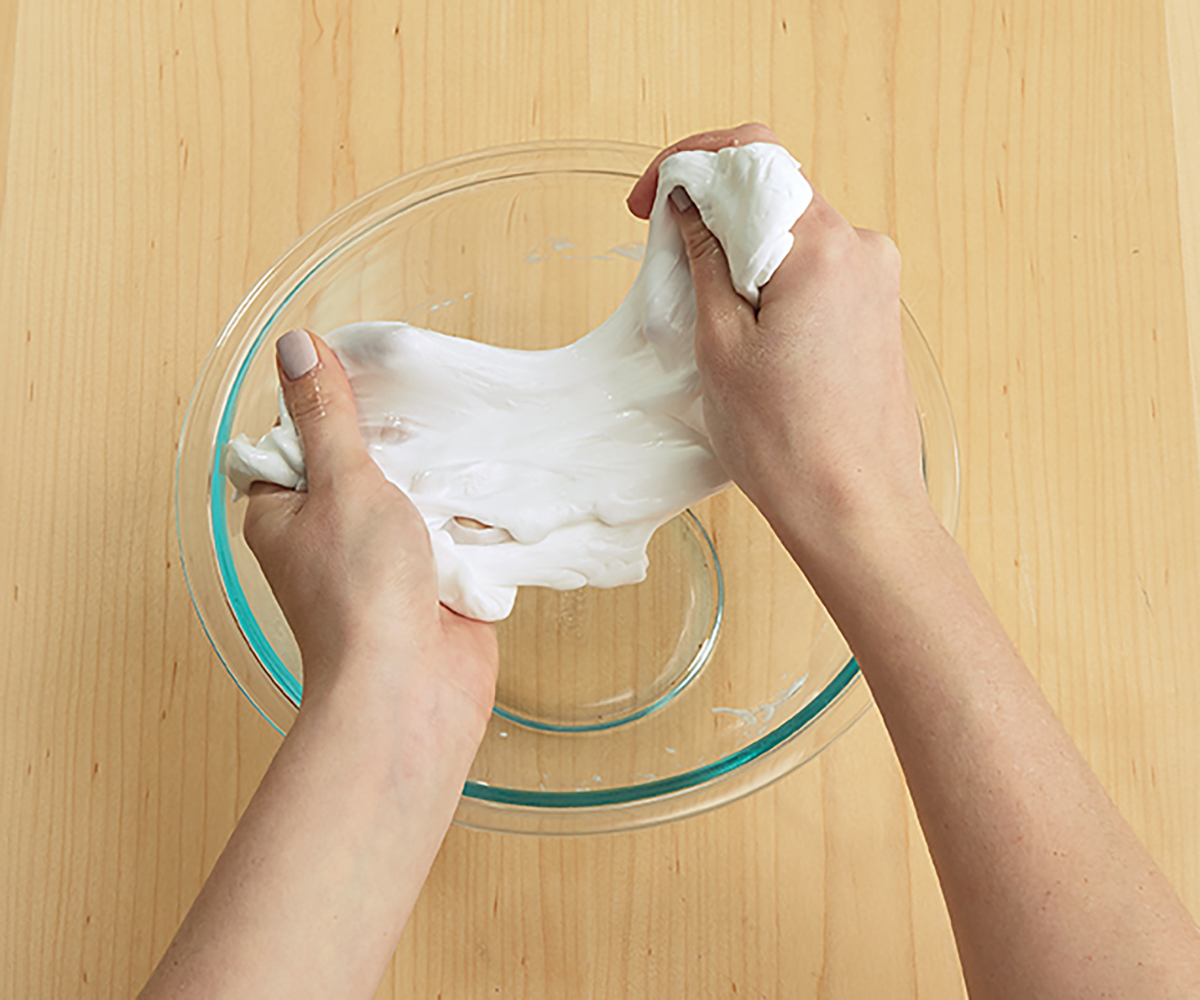 Now it's time to add in the Slime Ballz!  Start adding them in a little at a time and kneading the slime with your hands to combine.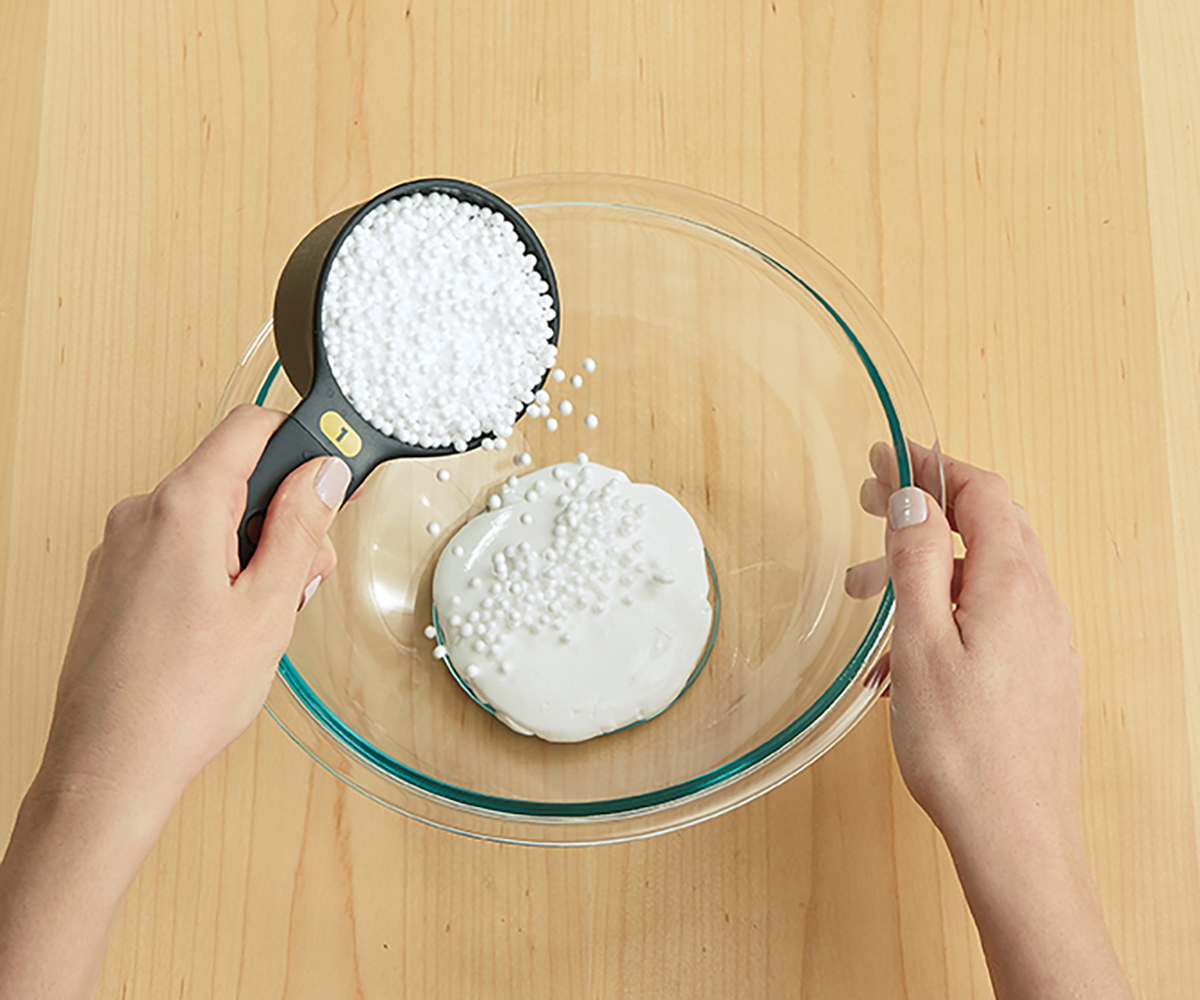 We used about half a package or 1 cup, but depending on how you like it, you can add more or less.
That's it!  Have fun squishing and squashing, poking and popping, and pulling and stretching your floamy, slimey concoction!  And if you fancy…here are a few ways you can make it your own…
Add Color
To add color, add a few drops of food coloring into the glue mixture before adding your starch.
Then continue on adding your liquid starch (remember, one teaspoon at a time) and your Slime Ballz.
Isn't this fun!  Pink is my favorite color, but you could make it any color you like!
Rainbow Slime
Making rainbow slime, or multiple colors, is easy, but you want to do it AFTER you add your liquid starch.  Before adding your Slime Ballz, separate your slime mixture into six sections (or however many colors you want).  Add your food coloring to each section and knead it in to combine.  Then add Slime Ballz to each section.
You can keep the colors separated, but look how awesome it looks mixed together!
Glow-In-The-Dark
This one is my favorite!  All you have to do is replace the water with 2 ounces of glow-in-the-dark acrylic paint.
Then just continue on with adding your starch and Slime Ballz.
Add Glitter
The last version is adding glitter!  I mean, who doesn't love glitter?  After you make your full floam slime (including the last step of adding the Slime Ballz), add your desired amount of glitter.
You can add glitter to colored slime or just the basic white slime, either way, it looks cool!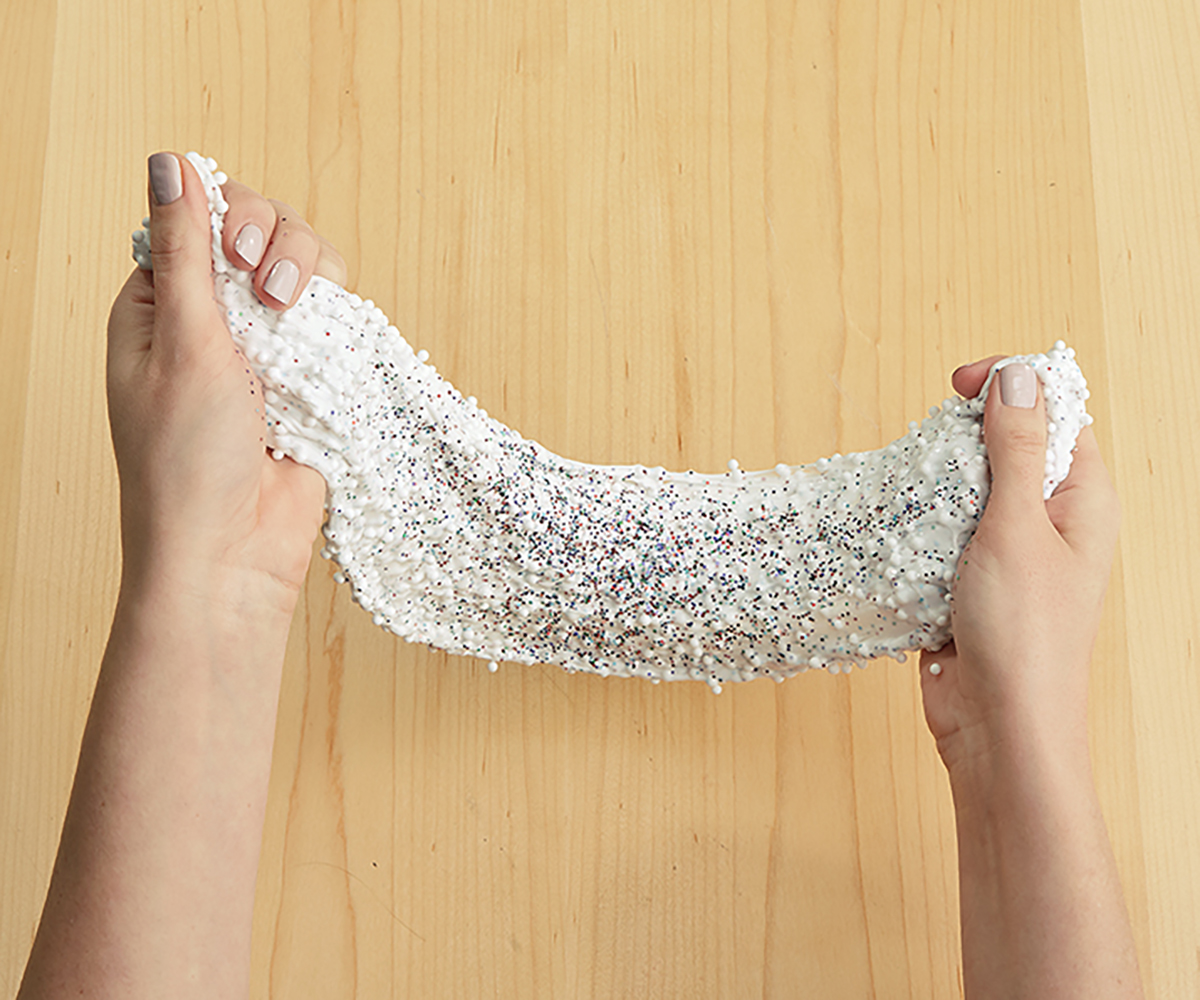 What kind of Floam Slime will you make?  Be sure to share your creations with us using #makeitfuncrafts!
Slime Ballz are available at Michael's, JoAnn Stores and on Amazon.com!
https://blog.makeitfuncrafts.com/wp-content/uploads/2017/04/Rainbow-2-1.jpg
904
1085
Make It Fun
http://blog.makeitfuncrafts.com/wp-content/uploads/2016/04/Make_It_Fun_Blog-1.jpg
Make It Fun
2017-04-27 17:54:45
2017-05-03 14:09:43
Make Floam with Slime Ballz – BORAX-FREE Recipe and Video Tutorial!