Movie Candy Display
Hi Everyone, I'm Mandy and I'm excited to be back sharing another foam project with you.  I LOVE foam and how it gives you the power to build and create custom things without being intimidated at all.  My daughter is planning a Movie Birthday Party, so of course that will need to include movie candy.  I wanted to display it in a cabinet in our movie room and needed a custom tiered display.  And so it was Make It: Fun® Foam sheets to the rescue!  I am just loving how this turned out!!
Supplies needed to make this project:
(3) FloraCraft® Make It: Fun® Foam Sheets (size depending on the size of display you'll need)
FloraCraft® Smooth Finish (I LOVE this product!!!!)
Acrylic Paint
Foam Cutter
Low-Temp Glue Gun & Glue
Candy (of course!)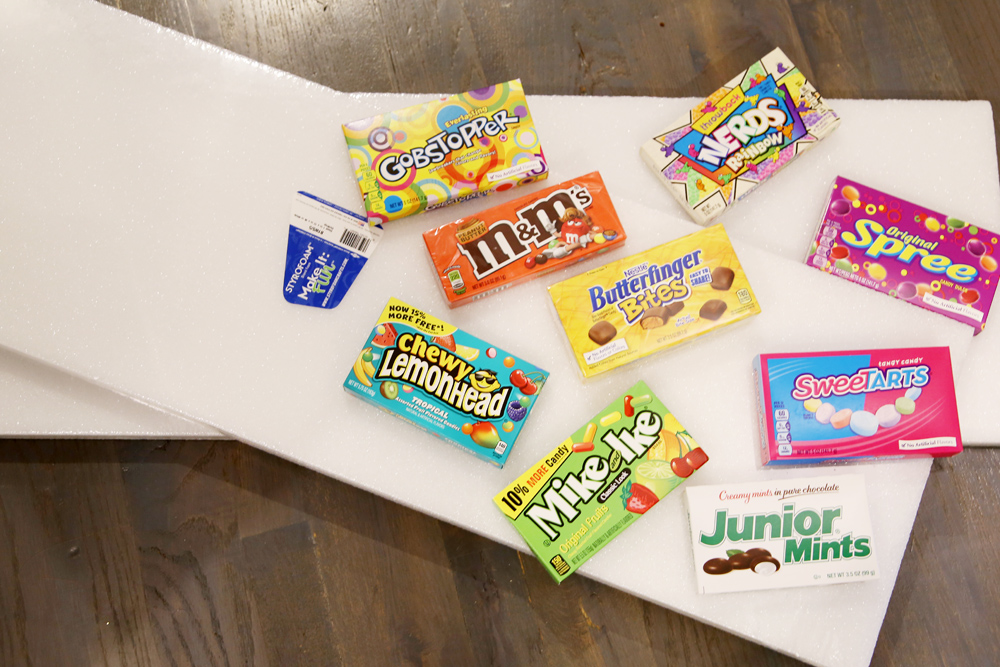 Instructions:
First measure your cabinet and determine the size you need your display to be and cut your base sheet to that size.  I used a long bread knife to make the long straight cuts.  Then, for the next level up, you'll take the size of the base and then cut off about 2 inches on the long side.
Continue layering shorter and shorter pieces to get the tiered effect.  For my top tiers, I used scrap pieces of foam to fill in the back, since the back won't be seen when the display is in the cabinet. The front is like stair steps while the back is all stacked evenly.
Then you'll use low-temp glue to adhere the layers to one another.
After it is glued and assembled, it's time to make it pretty.  I LOVE using FloraCraft® Smooth Finish on my foam projects.
You can use a spatula to spread it on, but I just use my hands.  It fills in the foam and gives it a smooth finish, so that the display looks like it's made from wood or plastic and not foam.
After the Smooth Finish dries (I waited until the next day), paint your display.  Since the inside of my cabinet is white, I painted my display white so that it blends in perfectly.  Let dry and then start stacking the movie candy!  I love how it looks in the cabinet!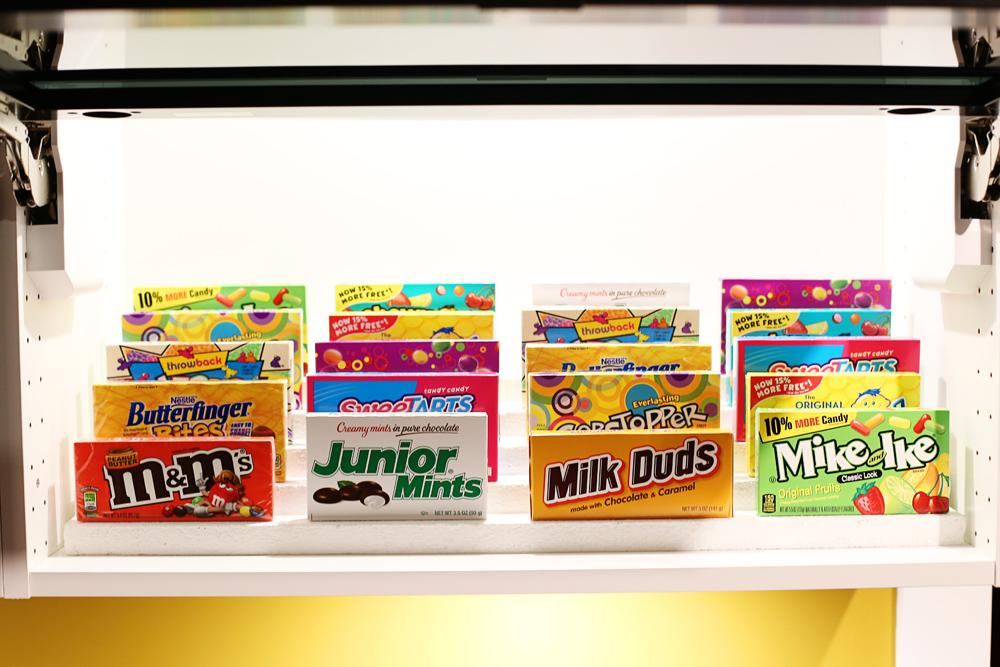 Remember, this is completely custom, so you can make your own to fit in your own perfect space – – enjoy!!!

https://blog.makeitfuncrafts.com/wp-content/uploads/2016/10/diy-tierred-candy-display.jpg
900
600
Mandy
http://blog.makeitfuncrafts.com/wp-content/uploads/2016/04/Make_It_Fun_Blog-1.jpg
Mandy
2016-10-29 09:00:57
2016-11-01 09:03:29
Movie Candy Display