Foam Christmas Tree Decorations
I love foam because you can make almost anything from it!  I am a huge fan of decorating with Christmas tree decorations during the holidays so I thought it would be fun to create a few foam Christmas Trees to add a little whimsy and texture to my home.  I love how you can customize these trees to be tall, short, narrow or wide and you can paint them any color you want!  And the best part is that you don't need to be exact or super crafty to be able to recreate these yourself.  They are fun, simple and add a bit of rustic charm to your holiday day decor.
Supplies needed to make this project:
FloraCraft® Make It: Fun® Foam: Sheet. 1″ x 12″ x 36″
FloraCraft® StyroCutter® Plus
Sharpie Marker
Foam Paint Brush
Acrylic Paint in your choice of colors (I used three different greens to paint mine)
Instructions:
You will begin by using your Sharpie marker to draw Christmas trees on your foam sheets.  You can trace them from a printout or just freehand them.  Here is a similar project with templates that you can download.
Let your StyroCutter® heat up and then use it to cut out your tree shapes from the foam sheets.  Tip: Take your time when using the StyroCutter®.  It is such a better alternative then a kitchen knife for cutting out foam because there is less mess and it is much more accurate, but if you don't take your time the tip can break.  Let the tool do the work.  If the tip is bending, you're pushing too hard.
Using your foam paint brush, paint the foam any color you like.  As a hint, don't try to brush the paint onto the foam, dabbing it on will give you better coverage.  You can paint as many coats of paint on the foam trees as you like.  I find two coats of paint is usually enough to give good coverage, but a really thick first coat can sometimes work too. Let the paint dry completely.
Once the paint is dry, you can put these anywhere in your home you'd like to decorate for the holidays!  They look great when combined with other holiday decor or are fun on their own.  You can even hang them on the wall with command strips because they are so lightweight!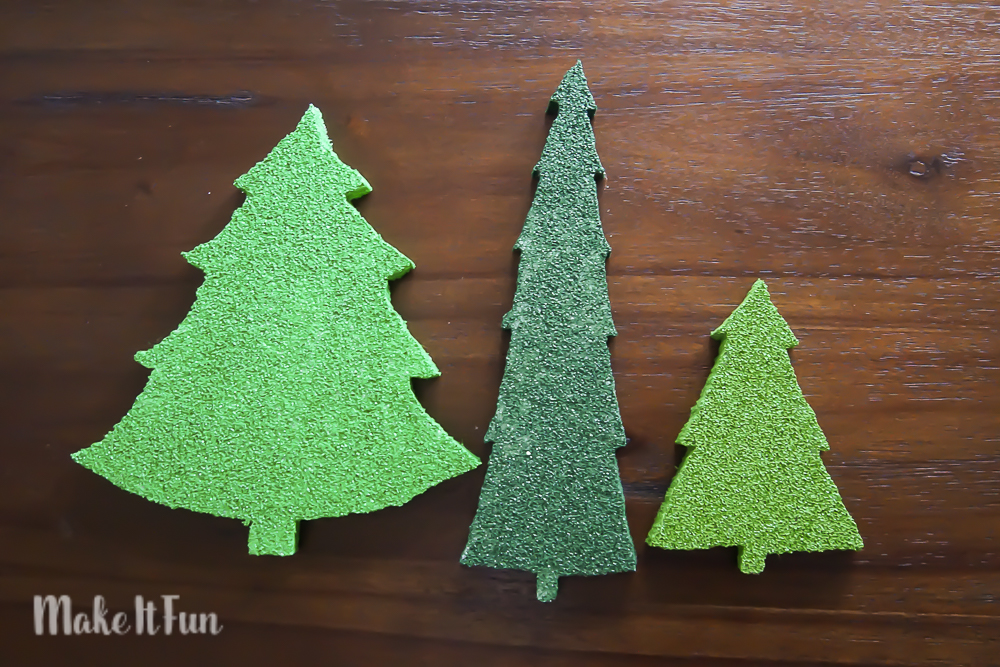 They really are so cute and make such fun holiday decor!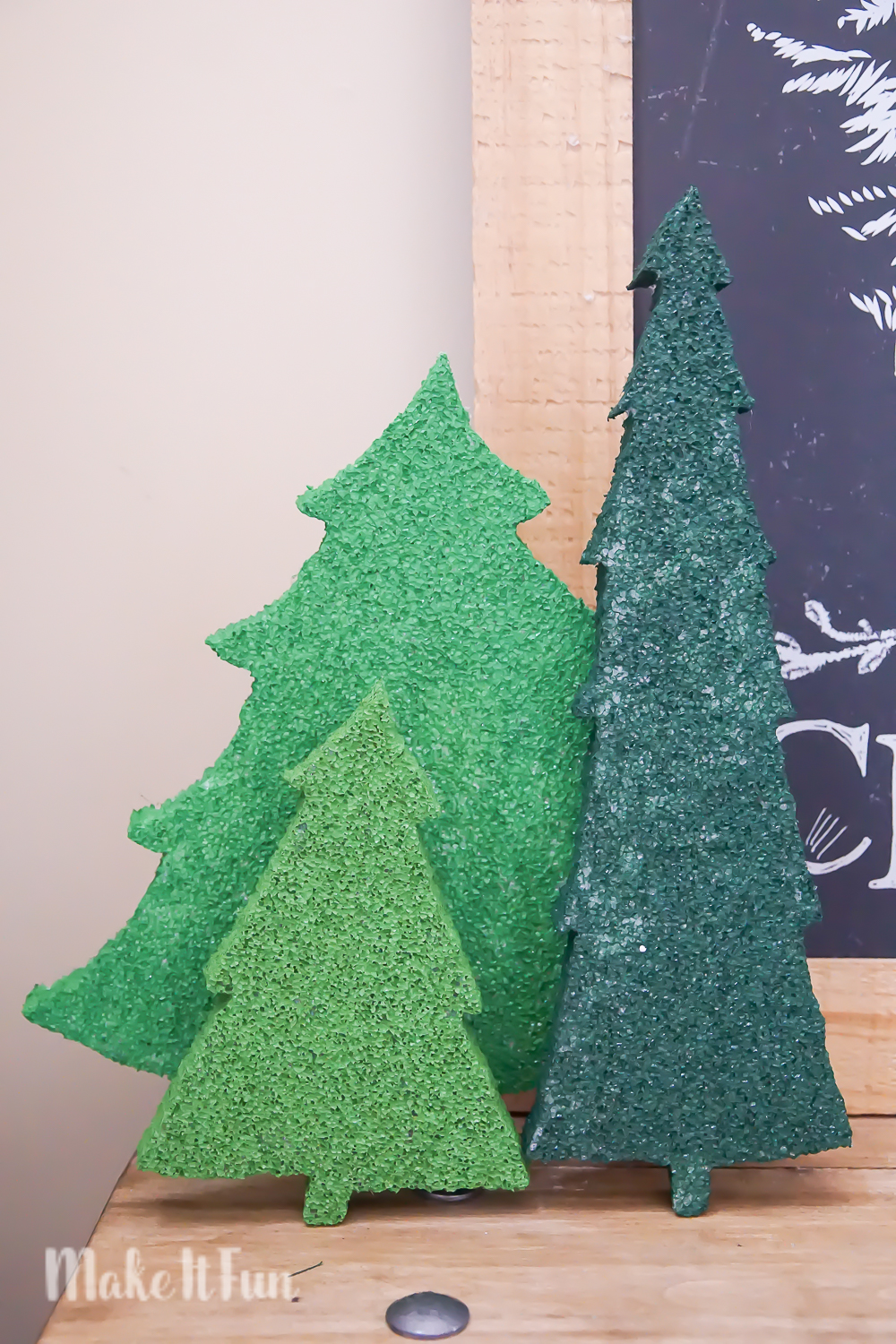 https://blog.makeitfuncrafts.com/wp-content/uploads/2016/11/Foam-Christmas-Tree-Decor-00362.jpg
1500
1000
Ashley
http://blog.makeitfuncrafts.com/wp-content/uploads/2016/04/Make_It_Fun_Blog-1.jpg
Ashley
2016-11-28 09:00:29
2016-11-18 11:33:23
Foam Christmas Tree Decorations